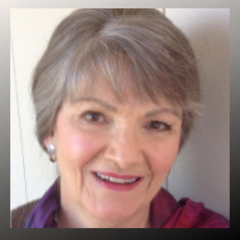 Cheryl Swartz
Hunter-Wolff Gallery is pleased to present the unique jewelry by Colorado designer and fabricator of jewelry Cheryl Swartz. She began studying fine metals and jewelry at Bowling Green State University in Ohio, where she graduated with a bachelor's degree in Art Education.
After starting her career as an art teacher in public schools, she decided to devote her artistic pursuits to making jewelry in gold and silver, with semi-precious gemstones. Today she specializes in a process known as Keum-boo, an ancient Korean gilding technique used to apply thin sheets of gold to silver, to make silver-gilt. She starts by applying sheets of 24 karat gold to pure fine silver, using heat and pressure causing a silver-gilt. During the fusion bonding of the two metals, atoms will exchange in a collision combining them permanently into one.
Cheryl attributes living in the beautiful state of Colorado for new ideas where she finds a wealth of inspiration. Her current work features locally inspired themes such as the "Dark Sky" series, the "Aspen Gold" series, and the "Trail Rock" series. Her Trail Rock series include beautiful stones found while hiking and along trails and riverbeds. She cuts and polishes these stones for a refined look and compliments pieces with semi-precious stone for extra interest and sparkle.
Items displayed at our gallery