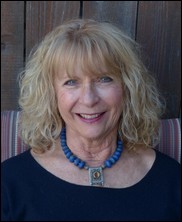 Tess Backhus
Hunter-Wolff Gallery is pleased to offer Tess Backhus Jewelry Designs, beautiful wearable art collections by Colorado designer Tess Backhus. Living in the mountains of central Colorado for over 35 years, Tess Backhus is inspired by nature in the creation of her one-of-a-kind, signature and limited edition necklaces, bracelets and earrings. With travel enhancing her process, Tess weaves semi-precious stones, antique pendants, unique found objects and artifacts into both traditional and modern pieces, accepting the gifts of the mountains, deserts and oceans that are an integral part of her design path.
Tess selects her stones and other materials in limited quantities, uncompromising in delineating each piece with distinctive qualities. Her lines include "Ancient Ones" framing found objects and artifacts from far-off places as wearable art, "Earth Palette" made up of turquoise, jade, coral, onyx, and "Pastels & Pearls" which are delicate to bold. Learning how diverse cultures have incorporated stones, artifacts, and singular materials for centuries, connecting beliefs, traditions and family histories, led Tess to believe jewelry still expresses something deep within all of us. Finally understanding this is what moved her to collect and create from the beginning which enables her to fulfill her passion and bring joy to others.
A featured jewelry artist with clients from New York to Colorado to California and abroad, Tess regularly presents extensive Collections of her newest designs, which are shown nationally through galleries and trunk shows. You will find images of Tess's work at Hunter-Wolff Gallery which includes descriptions of stones and materials on her page.