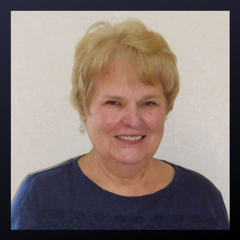 Diane Calkins
Hunter-Wolff Gallery is pleased to offer the DKC Jewelry collection by Diane Calkins from Colorado Springs. Like many artists, Diane has explored a number of different mediums and techniques including watercolor, silk painting and custom quilting, but fell in love with creating beautiful silver jewelry for all occasions.
Because balance and scale are important, each creation is carefully planned for its uniqueness and skillfully fabricated for a designer look. DKC Jewelry earrings, necklaces, and bracelets are created from non-tarnishing Argentium© sterling silver and often include gemstones, pearls and/or crystals to enhance the designs.
Diane says, "…. designing and creating are second nature for me". Her background and training allow her to push the creativity side of this art form. With no limitations, she is free to experiment with her design plans and techniques for originality to match a style women want. DKC Designs are wearable art for anytime of the day or evening, casual or formal, year round and for women of all ages.
Items displayed at our gallery