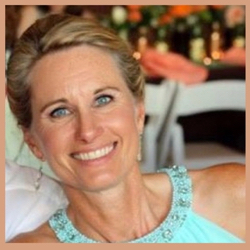 Marlene Kort
Hunter-Wolff Gallery is proud to present Artist Marlene Kort, known for her painterly style pastel paintings and classical realism in oils. A Colorado artist, Marlene is originally from Canada where she was first introduced to art through studying the basics. Charcoal figure drawing, black and white still life studies and finally graduating to color theory using oils and a palette knife. These early learnings provided the foundation leading to a successful career working in pastel and more recently, in oil paints.
Starting in the late 1990's she primarily explored the versatility and excitement of pastels. The intense pure pigment of the pastels allows for many bold and unique effects and as a dry medium, its longevity and colorfastness offer true advantages. Using techniques of underpainting, layering, and stroke work, color blending can take place in the viewer's eye as opposed to the artist's palette. This gift of allowing the viewer to participate in the painting is what Marlene strives to achieve in all of her work.
Currenty, Marlene Kort is focused on classical realism using oil paints. She has been involved in studying the methods and techniques of the old masters. Based on a curriculum designed by Charles Barque, a French painter in the late 1800's, graphite drawings are made from lithographs of plaster casts. The program involves a gradual progression to move from pencil, to charcoal and finally to oils. Working progressively from these 2D plates, the emphasis is to create an accurate 3D representation, and upon mastery, moving to still life, master copies and the live model. From here, it is up to the artist to speak their own voice through their art, whether realistic, impressionistic or abstract but with the adequate skills and tools to render what is in their minds eye.
All of Marlene's paintings begin with an emotional connection to the subject and a desire to communicate a positive energy in the painting. As an incurable optimist, she is determined to infuse her paintings with messages of hope, encouragement, and beauty. Her colorist style is bold, vibrant and dramatic. Works from her plein aire collection capture the Colorado landscape and other majestic icons across the United States that she finds so inspiring. Her commitment has taken her to a more pleasing place with classical realism.
Items displayed at our gallery