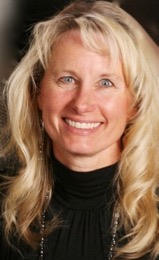 Marlene Kort
Hunter-Wolff Gallery is proud to present Pastel Artist Marlene Kort, known for her painterly style pastel paintings. A Colorado artist, Marlene is originally from Canada where she was first introduced to art through studying the basics. Charcoal figure drawing, black and white still life studies and finally graduating to color theory using oils and a palette knife. This early foundation has given bones to what has become her true love, working in pastel.
Since the late 1990's she has been exploring the versatility and excitement of pastels. The intense pure pigment of the pastels allows for many bold and unique effects and as a dry medium, its longevity and colorfastness offer true advantages. Using techniques of underpainting, layering, and stroke work, color blending can take place in the viewer's eye as opposed to the artist's palette. This gift of allowing the viewer to participate in the painting is what Marlene strives to achieve in all of her work. Her unique work reflects her ability to apply multiple layers of pigment for a velvety richness and explosion of color, while capturing the subtlety of light and its gracious effect upon a subject or landscape.
All of Marlene's paintings begin with an emotional connection to the subject and a desire to communicate a positive energy in the painting. As an incurable optimist, she is determined to infuse her paintings with messages of hope, encouragement, and beauty. Her colorist style is bold, vibrant and dramatic.Works from her plein aire collection capture the Colorado landscape that she finds so inspiring. Her current studio work is less representational, allowing value to describe the subject while color is used in a more abstract way.
Items displayed at our gallery