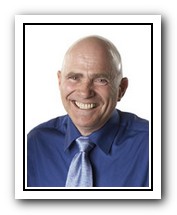 John Sherman
Hunter-Wolff Gallery is proud to present the exciting contemporary, expressionistic work of Colorado Springs based artist John Sherman.Sherman's work in oil, acrylic and mixed media has been described as "improvisational expressionism of psychological significance" and as "complex works of contemplative artistry". His work is expressed in unusual textures, shapes, compositions and color coordination resulting in dynamic art with an energetic component that is not overt, but which invites the viewer into discourse. He sometimes describes himself as a "participatory expressionist", a philosophical term that evokes the concept of "awakening into conscious rapport with the phenomenal world". His subject matter includes nudes, still-lifes, landscapes, and varies from the simplest of abstract forms to highly complex structures, but even simple everyday objects are portrayed with exhilaration.
Not formally trained in the fine arts, Sherman's methods of construction and fabrication are largely self-taught but informed by careful study of modern media using stable archival processes. Most of his paintings are multi-layered constructions of collage, acrylic, sand and other complementary media. The surfaces are progressively built up and sanded down and frequently "cracked" using one or more of 6 different techniques. The final layers may include thin glazes of oil and varnish, hand rubbed into the surface.
Sherman enjoys working with clients on commissioned requests and has painted for private collectors and artists in the film and music industries. His work is in numerous private collections around the United States.
Items displayed at our gallery