Never miss an important date by checking our Calendar of Events frequently or by subscribing to our email list. Learn more about Hunter-Wolff Gallery Opening Receptions, annual events and important announcements.
9/25/21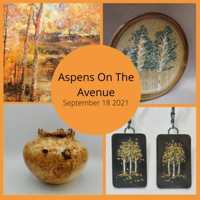 Aspens On The Avenue at Hunter-Wolff Gallery
Join Hunter-Wolff Gallery, on the Avenue and inside the gallery, for a spectacular display of our fall aspen collection, including turned aspen vessels, aspen landscape paintings, aspen themed pottery, jewelry and more. Meet Cheryl Swartz, one of several featured artists, who will dazzle you with her fine silver and gold jewelry. Speak with other career artists and learn about how the aspen tree has impacted their creative processes.
10/01/21 thru 10/31/21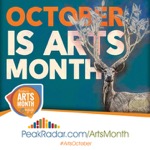 October Is Arts Month
This October, the Pikes Peak region is celebrating Arts Month, an annual initiative to raise awareness for the quality, diversity and value of the arts in our community. Building on the popularity of National Arts & Humanities Month, our local initiative is being orchestrated by the Cultural Office of the Pikes Peak Region. The official call to action during Arts Month is to "have at least one new cultural experience with family or friends during the month of October." We look forward to seeing you for your cultural experience!
10/01/21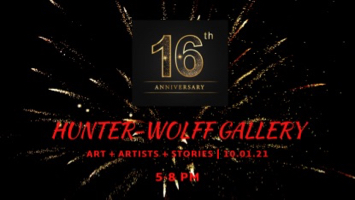 16 Year Gallery Anniversary Celebration featuring Pat Jahla
5-8 pm 16th Year Anniversary Show, featuring Pat Jahla's saggar fired pottery collection along with the best of the best and some of the finest collections in Colorado. We will unveil the gallery's newest collections of art in all mediums. Explore all of the best of the best regional artists at Hunter-Wolff Gallery. Join us for an evening of celebration with new exhibits and good friends.
10/02/21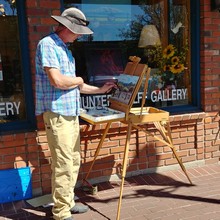 Live Painting Demonstration by George Bodde
Meet and talk with George Bodde, one of Hunter-Wolff Gallery's popular oil painters, all day today. He will be painting on site and discussing his technique and process. Stop in for a free introduction to an artist's life and learn how they navigate a successful career in today's ever-changing social media world.
10/08/21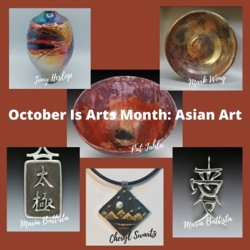 A Special Reception featuring Asian Art
Presented by Golden Lotus Foundation at Hunter-Wolff Gallery Welcome to the "World of Raku" featuring ceramics, jewelry, sculpture and more by award-winning Colorado artists represented by Hunter-Wolff Gallery. These works of art all have an Asian theme and were created using traditional and non-traditional methods by artists such as Maria Battista, Cheryl Swartz, Tony Heslop, Pat Jahla, Mark Wong, etc. Event runs from 5-8 pm on October 8. In celebration of Arts Month 2021, the Golden Lotus Foundation is inviting community members to participate in a series of events and activities designed to showcase Asian art and culture. Since 2011, the Golden Lotus Foundation has worked to catalyze a lively local scene centered around the experience of Asian art and cultural traditions, primarily from China, Japan, Korea, the Philippines, Vietnam, and India. This event is Free and Family Friendly.
11/05/21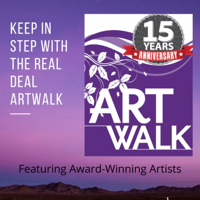 First Friday ArtWalk featuring Brian Benham
Join us for First Friday ArtWalk and a special reception. Meet this month's featured Furniture-maker and woodworker Brian Benham. You will have the opportunity to snap up great gifts for the holidays. Join us for a pre-holiday celebration at Hunter-Wolff Gallery. This event is free and family friendly. 5 - 8 pm
11/27/21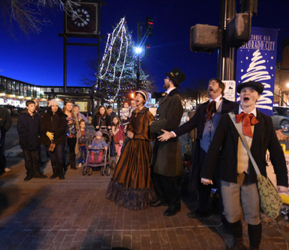 Christmas Stroll in Old Colorado City
Happy Holidays! Do the "Christmas Stroll" in Old Colorado City from 5 pm to 8 pm while gathering gift ideas and shopping for the holidays.
Enjoy all the special merchant treats and holiday festivities! VIsit Hunter-Wolff Gallery from 10 am to 8 pm!
11/27/21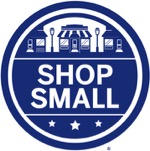 2021 Shop Small Business
Shopping Small at your local shops supports a healthy economy and more desirable neighbor. Plan shopping for fine art and gifts at Hunter-Wolff Gallery on the Big Shop Small Business Day! 9 am to 8 pm #ShopSmall
12/03/21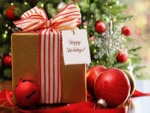 All Day First Friday Holiday ArtWalk - December 4
Join us for the last First Friday ArtWalk of the season and enjoy our special Holiday Gala all day long! Hunter-Wolff Gallery will be featuring some of the best artists in Colorado Springs and celebrating all its fabulous collections this month. Happy Holidays! 10 am - 8 pm
1/03/22 thru 2/16/22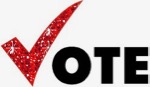 VOTE Hunter-Wolff Gallery Best of the Springs
We appreciate your support and voting for Hunter-Wolff Gallery for the past 16 years. You know Hunter-Wolff Gallery and frequently tell us you love us. Now you just have to vote for us online at the Arts/Entertainment category, click through to "Commercial Gallery" and "Gallery" to vote for Hunter-Wolff Gallery and click through to the last page and SUBMIT. That's it. Thanks for helping Hunter-Wolff Gallery and its 40 fine artists get this recognition in 2022.
1/22/22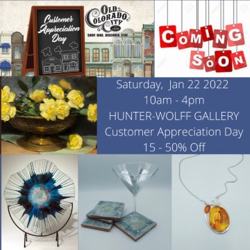 Customer Appreciation Day 15-50% OFF
One Day, Once A Year on Saturday, January 22 from 10:00 am 4:00 pm find original art at Hunter-Wolff Gallery at lower than normal prices. Find great values ranging from 15-50% savings. Join Old Colorado City's art district and other art galleries and retail shops for a big day featuring top notch art work for big savings. Adding to, or starting your art collection is even more attainable at this Annual "Customer Appreciation Day" buying event. As a bonus, you will meet featured artists for a live demonstration. Arrive early for the very best selections. This Saturday only, from 10 am to 4 pm.
1/29/22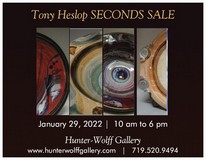 Biennial Seconds Sale Featuring Tony Heslop Pottery January 2022!
Pottery Sale for Big Savings! 10:00 AM to 6:00 PM featuring Tony Heslop seconds pottery. Doors Open at 10 AM !!! Come Early! One day only. Bring boxes and cash!
11/21/25 thru 11/23/25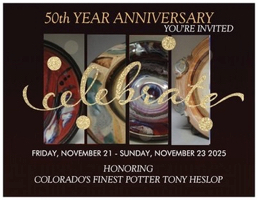 Tony Heslop's 50th Anniversary Celebration November 2025!
Mark your calendar for this special event. You will have three chances to meet Tony in person and select one of his commemorative pieces on Friday, November 21 from 10 am to 6 pm, Saturday, November 22 from 10 am to 6 pm, and Sunday, November 23 from 10 am to 6 pm. This Anniversary Celebration runs through Sunday, November 23 and ends at 6 pm. This event is celebrated every 5 years; don't miss it.