Never miss an important date by checking our Calendar of Events frequently or by subscribing to our email list. Learn more about Hunter-Wolff Gallery Opening Receptions, annual events and important announcements.
7/01/20 thru 11/20/20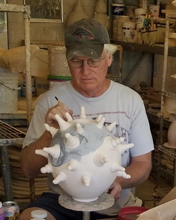 Conquer Corona Fundraiser at Hunter-Wolff Gallery
Hunter-Wolff Gallery is using its resources to contribute to a national artist relief fund through its "Conquer Corona" fundraiser program. We are committed to make a one-dollar donation based on every item purchased between July 1 and November 20 to help provide financial assistance to professional artists who are facing dire circumstances from the COVID-19 crisis. All purchases, along with matching customer contributions, will help eligible artists and their families, who are facing the most severe financial pressures, meet urgent food, housing and health care needs.
9/04/20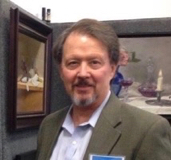 First Friday ArtWalk Featuring Tom LaRock
Join us for First Friday ArtWalk and talk with this month's featured artist from Texas, Tom LaRock. Tom will present a never-seen before collection of classical realism oil paintings and discuss where is inspiration comes from. This event is free and family friendly. 5 - 8 pm
9/19/20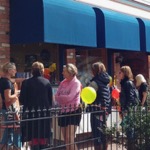 Aspens On The Avenue
Annual Aspens On The Avenue features more than a dozen galleries and boutiques, and hundreds of artists in Old Colorado City. Enjoy the warm fall breezes while strolling along W. Colorado Avenue to watch demonstrations in- and outdoors, talk to talented artists and find a little fall magic during this time of year in Old Colorado City. Hunter-Wolff Gallery will be offering a one-day incentive up to 40% off normal prices on select items. Enjoy meeting Hunter-Wolff Gallery artists! Free, Family Friendly - 10 am to 4 pm
10/01/20 thru 10/31/20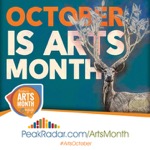 October Is Arts Month
This October, the Pikes Peak region is celebrating Arts Month, an annual initiative to raise awareness for the quality, diversity and value of the arts in our community. Building on the popularity of National Arts & Humanities Month, our local initiative is being orchestrated by the Cultural Office of the Pikes Peak Region. The official call to action during Arts Month is to "have at least one new cultural experience with family or friends during the month of October." We look forward to seeing you for your cultural experience!
10/02/20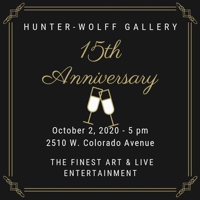 15 Year Anniversary Celebration featuring Clifford Bailey & David Newton
5-8 pm 15 Year Anniversary Show, featuring the best of the best and some of the finest collections in Colorado. Clifford Bailey and David Newton will be offering their new collection of oil and mixed medium paintings. Explore all of the best of the best regional artists at Hunter-Wolff Gallery. Join us for an evening of celebration with live entertainment, refreshments and good friends.
11/06/20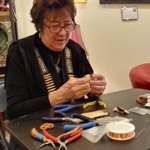 First Friday ArtWalk
Join us for First Friday ArtWalk and a special reception. Meet this month's featured artist. You will have the opportunity to snap up great gifts for the holidays. Join us for a pre-holiday celebration at Hunter-Wolff Gallery. This event is free and family friendly. 5 - 8 pm
11/20/20 thru 11/22/20

Tony Heslop's 45th Anniversary Celebration "Still On Fire"
Mark your calendar for this special event celebrating 45 years of one of Colorado Springs preeminent potters Tony Heslop. Join us for Tony's reception Friday, November 20 from 6-9 pm. Tony will be celebrating his 45 year career as a local artist and to commemorate this special time, he is delivering 250+ one of a kind clay pieces. You also get a second chance to meet Tony and select one of his commemorative pieces on Saturday, November 21 from 11 am to 6 pm. This "Still On Fire" show runs through Sunday, November 22 and ends at 5 pm. This event is celebrated every 5 years; don't miss it.
11/28/20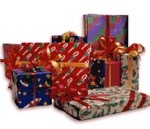 Christmas Stroll in Old Colorado City
Happy Holidays! Do the "Christmas Stroll" in Old Colorado City from 5 pm to 8 pm while gathering gift ideas and shopping for the holidays. Enjoy all the special merchant treats and holiday festivities! VIsit Hunter-Wolff Gallery from 9 am to 8 pm!
11/28/20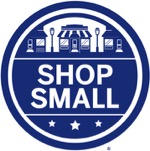 2020 Shop Small Business
Shopping Small at your local shops supports a healthy economy and more desirable neighbor. Plan shopping for fine art and gifts at Hunter-Wolff Gallery on the Big Shop Small Business Day! 9 am to 8 pm #ShopSmall
12/04/20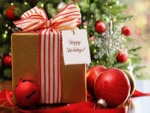 First Friday Holiday ArtWalk - December 4
Join us for the last First Friday ArtWalk of the season and enjoy our special Holiday Gala! Hunter-Wolff Gallery will be featuring some of the best artists in Colorado Springs and celebrating all its fabulous collections this month. Happy Holidays! 5 - 8 pm
1/02/21 thru 2/15/21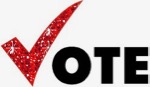 VOTE Hunter-Wolff Gallery Best of the Springs
We appreciate your support and voting for Hunter-Wolff Gallery for the past 15 years. You know Hunter-Wolff Gallery and frequently tell us you love us. Now you just have to vote for us online at the Arts/Entertainment category, click through to "Commercial Gallery" and "Gallery" to vote for Hunter-Wolff Gallery and click through to the last page and SUBMIT. That's it. Thanks for helping Hunter-Wolff Gallery and its 40 fine artists get this recognition in 2021.
1/23/21 thru 1/24/21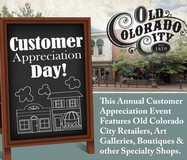 Customer Appreciation Days
One Day, Once A Year on Saturday, January 23 from 10:00 am 6:00 pm find original art at Hunter-Wolff Gallery at lower than normal prices.Find great values ranging from 10-40% savings. Join Old Colorado City's art district and other art galleries and retail shops for a big day featuring top notch art work for big savings. Adding to, or starting your art collection is even more attainable at this Annual "Customer Appreciation Days" buying event. As a bonus, you will meet featured artists and see live demonstrations. Arrive early for the very best selections. This weekend only, from 10 am to 6 pm.
1/29/22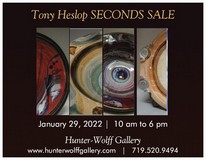 Biennial Seconds Sale Featuring Tony Heslop Pottery
Pottery Sale for Big Savings! 10:00 AM to 6:00 PM featuring Tony Heslop seconds pottery. Doors Open at 10 AM !!! Come Early! One day only. Bring boxes and cash!