Never miss an important date by checking our Calendar of Events frequently or by subscribing to our email list. Learn more about Hunter-Wolff Gallery Opening Receptions, annual events and important announcements.
7/02/21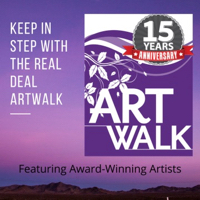 LIVE! First Friday ArtWalk featuring Oil Painter Marlene Kort & Maria Battista Trunk Show
Join us for First Friday ArtWalk. Enjoy Hunter-Wolff Gallery's featured Artist of the Month Marlene Kort, one Hunter-Wolff Gallery's most popular oil painters, on this evening. We will also be kicking off a weekend fine jewelry trunk show featuring Maria Battista's newest jewelry collections! Don't miss it!
8/06/21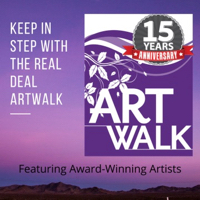 First Friday ArtWalk featuring Jeweler Cheryl Swartz & Painter Janelle Cox
Join us on August 6 and enjoy meeting Hunter-Wolff Gallery's featured jeweler Cheryl Swartz, who will unveil a new collection of her signature keum boo jewelry and Texas oil painter Janelle Cox at First Friday ArtWalk Opening Reception. This event will showcase the diverse collection pendants, earrings and cuff bracelets. This event is free and family friendly. 5 - 8 pm
8/20/21 thru 8/22/21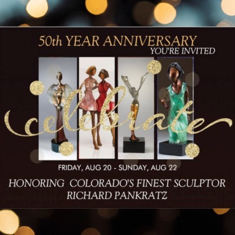 50 Year Anniversary Exhibit & Celebration Honoring Richard Pankratz
Hunter-Wolff Gallery will host one of its biggest events of 2021 in honor of Sculptor Richard Pankratz in celebration of his 50th Year as a world-renowned sculptor. This special Anniversary event will be celebrated over three days featuring his best-selling, museum quality bronzes from diminutive table-top to life-size. Guests will have three chances to meet Richard in person on Opening Night, Friday August 20 from 5:30 to 8:30 pm, and again on Saturday and Sunday. This Anniversary Celebration ends Sunday, August 22 at 6 pm.
9/03/21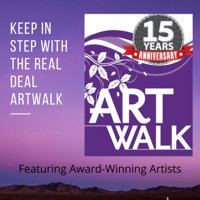 First Friday ArtWalk featuring Sculptor Adam Long
Join us for First Friday ArtWalk and talk with this month's featured artist Adam Long. View his never-seen before collection and discuss where the artist's inspiration comes from. This event is free and family friendly. 5 - 8 pm
9/18/21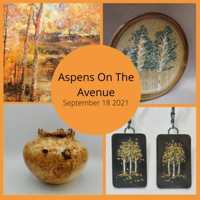 Aspens On The Avenue at Hunter-Wolff Gallery
Join Hunter-Wolff Gallery, on the Avenue and inside the gallery, for a spectacular display of our fall aspen collection, including turned aspen vessels, aspen landscape paintings, aspen themed pottery, jewelry and more. Meet Cheryl Swartz, one of several featured artists, who will dazzle you with her fine silver and gold jewelry. Speak with other career artists and learn about how the aspen tree has impacted their creative processes.
10/01/21 thru 10/31/21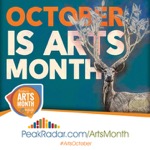 October Is Arts Month
This October, the Pikes Peak region is celebrating Arts Month, an annual initiative to raise awareness for the quality, diversity and value of the arts in our community. Building on the popularity of National Arts & Humanities Month, our local initiative is being orchestrated by the Cultural Office of the Pikes Peak Region. The official call to action during Arts Month is to "have at least one new cultural experience with family or friends during the month of October." We look forward to seeing you for your cultural experience!
10/01/21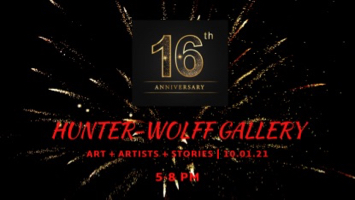 16 Year Gallery Anniversary Celebration featuring Pat Jahla
5-8 pm 16th Year Anniversary Show, featuring Pat Jahla's saggar fired pottery collection along with the best of the best and some of the finest collections in Colorado. We will unveil the gallery's newest collections of art in all mediums. Explore all of the best of the best regional artists at Hunter-Wolff Gallery. Join us for an evening of celebration with new exhibits and good friends.
11/05/21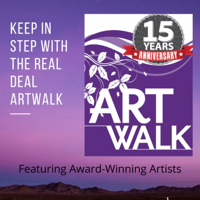 First Friday ArtWalk featuring Brian Benham & Dayna Morgan
Join us for First Friday ArtWalk and a special reception. Meet this month's featured Furniture-maker and woodworker Brian Benham along with jewelry designer Dayna Morgan. You will have the opportunity to snap up great gifts for the holidays. Join us for a pre-holiday celebration at Hunter-Wolff Gallery. This event is free and family friendly. 5 - 8 pm
11/27/21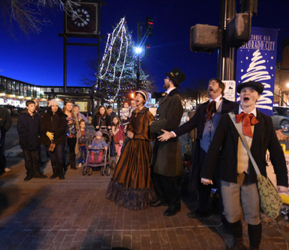 Christmas Stroll in Old Colorado City
Happy Holidays! Do the "Christmas Stroll" in Old Colorado City from 5 pm to 8 pm while gathering gift ideas and shopping for the holidays.
Enjoy all the special merchant treats and holiday festivities! VIsit Hunter-Wolff Gallery from 10 am to 8 pm!
11/27/21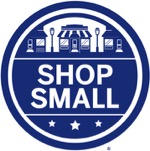 2021 Shop Small Business
Shopping Small at your local shops supports a healthy economy and more desirable neighbor. Plan shopping for fine art and gifts at Hunter-Wolff Gallery on the Big Shop Small Business Day! 9 am to 8 pm #ShopSmall
12/03/21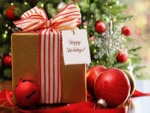 All Day First Friday Holiday ArtWalk - December 4
Join us for the last First Friday ArtWalk of the season and enjoy our special Holiday Gala all day long! Hunter-Wolff Gallery will be featuring some of the best artists in Colorado Springs and celebrating all its fabulous collections this month. Happy Holidays! 10 am - 8 pm
1/29/22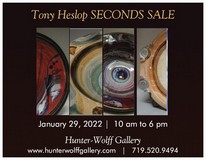 Biennial Seconds Sale Featuring Tony Heslop Pottery January 2022!
Pottery Sale for Big Savings! 10:00 AM to 6:00 PM featuring Tony Heslop seconds pottery. Doors Open at 10 AM !!! Come Early! One day only. Bring boxes and cash!
11/21/25 thru 11/23/25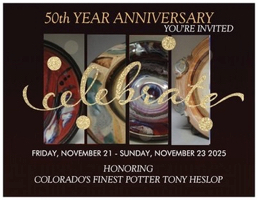 Tony Heslop's 50th Anniversary Celebration November 2025!
Mark your calendar for this special event. You will have three chances to meet Tony in person and select one of his commemorative pieces on Friday, November 21 from 10 am to 6 pm, Saturday, November 22 from 10 am to 6 pm, and Sunday, November 23 from 10 am to 6 pm. This Anniversary Celebration runs through Sunday, November 23 and ends at 6 pm. This event is celebrated every 5 years; don't miss it.