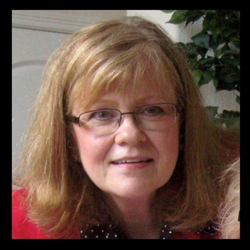 Janelle Cox
Hunter-Wolff Gallery is proud to present a diverse collection of original works by Texas artist Janelle Cox, who is known for her beautiful landscapes, portraiture, and still life masterpieces.
At an early age, her talent and strong interest in art became evident in the company of her Aunt, an accomplished Oklahoma artist. Art instructions from her beloved Aunt mingling with the scent of fresh oils are cherished memories of those formative years. She credits her early art lessons from her Aunt, as well as the encouragement of her parents and support of her husband, for allowing her to pursue her dream as a successful, professional artist.
Trained in the classical techniques of the old masters and inspired by the works of John Singer Sargeant, Anders Zorn, Joaquin Sorolla and George Ennis, her own technique has evolved and transformed into a more refined style suitable for the most discernable collectors. Ms. Cox offers a versatile collection of oils including landscapes, still lifes, figure and figurative and the classic style portraits that ignite your imagination and inspire decorating elegant living space.
Like the Aunt she admired many years ago, she is completely devoted to creating fine art to be appreciated for generations. She admits that staying true to her own style often presents challenges, sometimes spiritually and often emotionally. However, her goal is always to convey her feelings on canvas by capturing that single reflective moment in a portrait, or the graceful elegance of a still life, or a sense of serene quietude in the surrounds of nature. Because of her innate ability to create a certain mood in her works, it is easy to understand her popularity.
Items displayed at our gallery